ATTENTION: Spiritual Light Frequency Is Reaching New Peaks …
Flush Away Years Of Built Up
Negativity, Heal Your Auric
Layers & Acclerate Your
Spiritual Journey!
This Program

Reweaves Your Energy Field

by repairing holes, tears and damaged areas through a variety of influences including difficult birth, surgery, radiation, drugs, accidents, old and present wounds life, all types of trauma, environmental poisoning, negative programming and genetic tendencies, So You Can Rejuvenate Your Energetic Systems & Boost Your Well Being!
An Ancient Healing Power
The 13th Octave LaHoChi is an ancient, high-frequency energy healing modality gifted to us by the Archangels and Ascended Masters.

As humanity awakens and ascends in consciousness, more and more powerful healing modalities return to the Earth.

It was first brought to the Earth by the Pleadeans, and was practiced in Atlantis and Lemuria in quartz crystal pyramid temples.

The knowledge and power of this modality were lost during the fall of Atlantis but it returned about 20 years ago through a channel named Satchamar until it was expanded in the early 2000s, when the Council of Love brought forth the 13th Octave.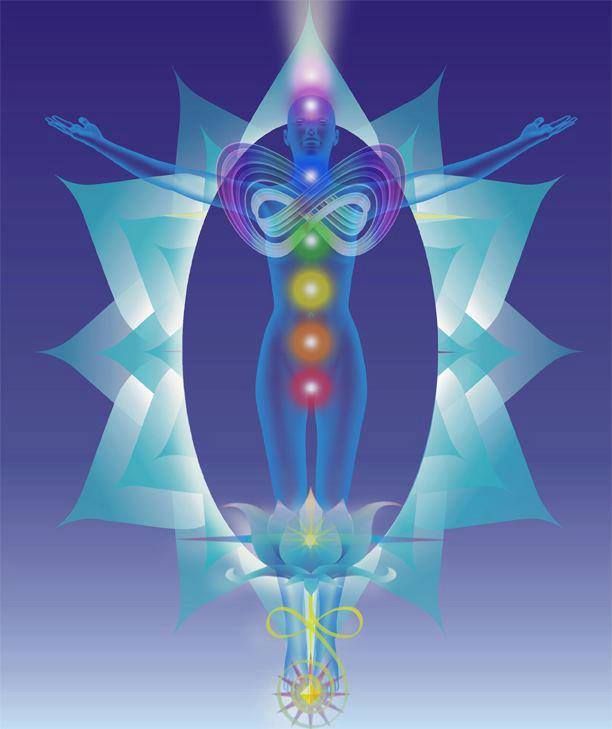 'The effect of this session was profound and life changing for me. Great - thanks'
Irene, NYC, USA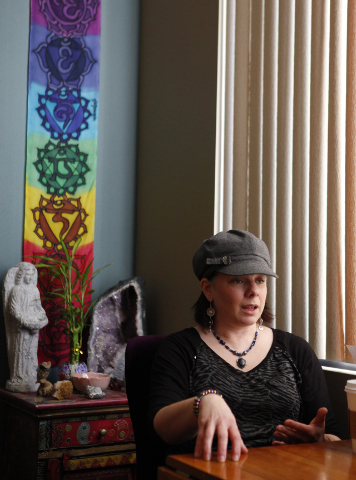 Why Is Detoxifying Your Aura So Important?
Unfortunately, we live in a world full of negativity.  Our energy field is affected by interactions with other beings as well as
our physical environment - electromagnetic pollution, air quality, water quality, food we eat and also our own emotional state.

Just as we take care of our physical body, we need to take care of our energy body on regular basis.

We are daily contaminated by:
Pesticides On Food

Toxins In Water

Negative vibes in offices



Mental traps

Harmful Emotional triggers via media


Overloaded by cell phones & Computers



Fact is, you can't get away from them physically, emotionally, mentally and spiritually — INTOXICATIONS ARE EVERYWHERE ON ALL LEVELS!
Over time, the amount of physic al. mental and emotional toxins in your aura build up causing untold damages. This is why it is extremely important to do regular detox on all 7 layers of your energetic set up as well as maintaining your natural healthy  level - your inner cosmos - which will allow your body & soul to heal.
CLEANSING YOUR ENERGY FIELD IS VITAL!
What Are The Overall Benefits of the La Ho Chi Energy Flush?
The benefits include, but are not limited to: 

1.LaHoChi reweaves  the energy field by repairing holes, tears and damaged areas through a variety of influences including difficult birth, surgery, radiation, drugs, accidents, old and present wounds life, all types of trauma, environmental poisoning, negative programming and genetic tendencies.

2. Introduces color and health vibrations.

3. Improves, in the etheric field, such an acupuncture treatment.

4. Vibration charge floral and mineral essences.

5. Balances the circulation of the cranial fluid in the brain and balances the cerebrospinal system.

6. Open the 21 body energy centers or the meridian anatomy system.

7. Open blockages in subtle energy bodies.

8. Open and clean the chakra system.

9. Realigns body structure such as a multidimensional grid system that maintains the body in its integrity.

10. Unlocks electrical blockages in the body's energy, similar to a network of links between cellular memory and the physical body, so that information can pass freely.

11. Enlarges the energy field.

12. Places the divine memory in the outer layer of the energy field which will transmit the divine memory to the whole body.

13. Place the divine memory in the etheric field in order to heal the imbalances.

14. Activates the body of light.

15. Accelerates healing and spiritual gifts.

16. Achieves the highest possible states of meditation or awareness for each person in the present moment.

17. Unites and aligns with Divine Heart, Mind, and Will; directly connects to the Love support and guidance for our spiritual path and physical life; deepens connection to the Divine Mother.

18. Activates and anchors the Universal Self, soul design and Light body and connects to the I AM Presence.

19. Clears old belief systems, detrimental thoughts, painful memories, debris and illusions of pain and self limitations that are not in alignment with the individuals soul design.

20.  Cleanses the lymph and circulatory system; balances and releases the hips; revitalizes the kidneys, liver, spleen; balances Yin and Yang. And more.

Even if you are living a healthy lifestyle and
exercise regularly these body, mind and soul toxins may still be preventing you from feeling healthy.
WHAT'S INCLUDED IN THE HEALING SESSION?
The range of known benefits is far-reaching and heals on the physical, mental, emotional, and spiritual levels. LaHoChi facilitates the gentle energetic release of cellular memory and deep healing of physical, emotional, and psychological issues, traumas, and accumulated stress from an individual's life experiences. It opens, clears, and balances the chakra system, and reweaves the energy field by repairing holes, tears, and shattered areas caused by a variety of impacts, trauma, environmental toxins, negative affirmations, and genetic tendencies.

During a healing session one may experience:
Deep relaxation
A feeling of profound peace and unconditional love
Releasing of blocked or "stuck" energies in the physical, emotional, mental, and spiritual layers of the energetic field
Energetic acupuncture, high vibration healing using color, plant essences, and sound frequencies
A deeper connection to the higher self and accelerated spiritual awakening
Ease of pain, soothed emotions, a calm and peaceful mind
Filling of the spiritual bodies with brilliant light
Connection to the realms of Ascended Masters, Archangels, and pure Source love
Feeling supported and full of "bliss"
And more!
La Ho Chi Healing includes:
La Ho Chi Healing

 Flush

13th Octave La Ho Chi Transmutation

BONUS: Angelic Cellular Healing Booster

13th Octave La Ho Chi Healing 

#111 min.with ringing bells (Indicate Crystal Weaving) 
As An EXTRA Bonus I added a HIGHER SELF Upgrade. ($99 Extra Value)
Your Higher Self does have access to your life/soul contract for this lifetime.

Does it not make sense that if you have made changes in the direction you
want your life to go while here on Earth in this body, that you need to bring
the will of your HS into alignment with the changes you have made?

Since your Higher Self works with your guides and guardians in the Light of
Eternal Sacred Source, then it makes sense to bring it in on
your idea for a delightful life here on Earth.

Good wisdom is always be gained from communication with your HS.

However, it is likely directing you from the guidebook made upon your incarnation, without the various updates that you, a sovereign being of eternal life, love and
light has made since your incarnation.
So an UPDATE is Recommended as to Make The Best Decisons...
You Can Make in That Moment in Time. 


Revitalize Your Life Now And Access  The LA Ho Chi DETOX Session PLUS Higher Self Upgrade TODAY!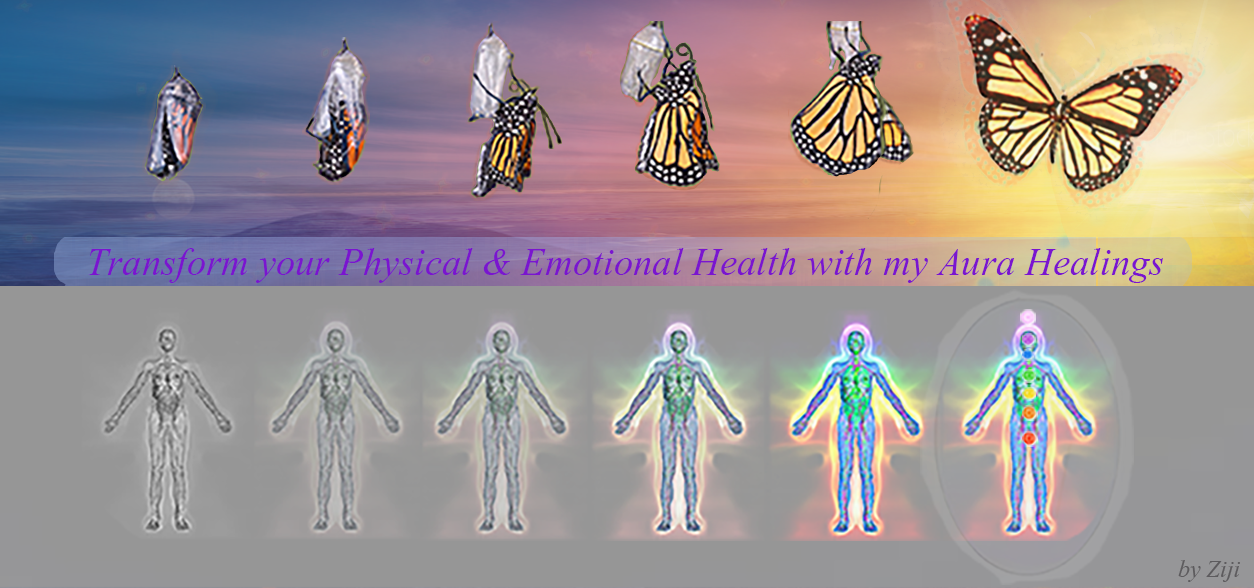 You will get this System PLUS Bonus




For a Limited Time 

For Only $ 39 USD




(Special GROUP Offer: 50% DISCOUNT)
This is the bottom slider area. You can edit this text and also insert any element here. This is a good place if you want to put an opt-in form or a scarcity countdown.